Power Boost for Gravity Forms is a free WordPress plugin for Gravity Forms power users like me. I mostly run this plugin on local copies of sites to make my job easier, but the Local JSON and Replace Forms features help me deploy changes to Gravity Forms in production.
Feature List
Each feature is showcased in a screenshot below.
Adds 'Last Entry' column to forms list to indicate which forms are actually used
Adds a feature called Local JSON that maintains .json file exports of each form when forms are edited and allows forms to be updated by loading their .json files. Local JSON works similarly to ACF and enables forms to be put into version control with themes or plugins. Read the Local JSON announcement post →
Adds field IDs to the left of labels when viewing or editing an entry in the dashboard
Adds a Resend Feeds button near the Resend Notifications button when viewing an entry
Reveals long form names that Gravity Forms 2.5 cuts off in the form switcher dropdown
Adds a tab Replace Forms to the Import/Export page that updates existing forms instead of creating duplicates
Have an idea for a new feature? Please leave a comment below.
Screenshots
1. Adds 'Last Entry' column to forms list to indicate which forms are actually used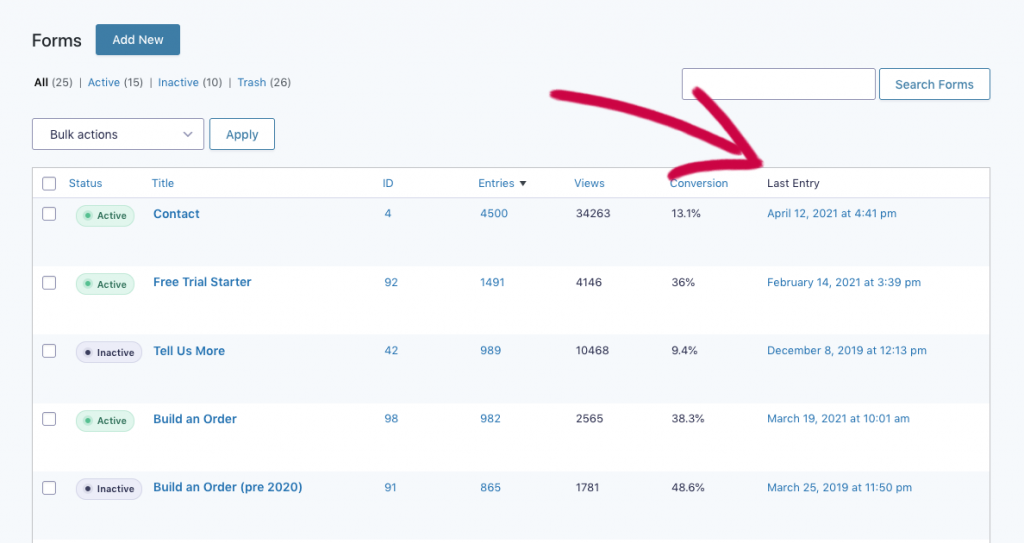 2. Adds a feature called Local JSON that maintains .json file exports of each form when forms are edited and allows forms to be updated by loading their .json files. Local JSON works similarly to ACF and enables forms to be put into version control with themes or plugins. Read the Local JSON announcement post →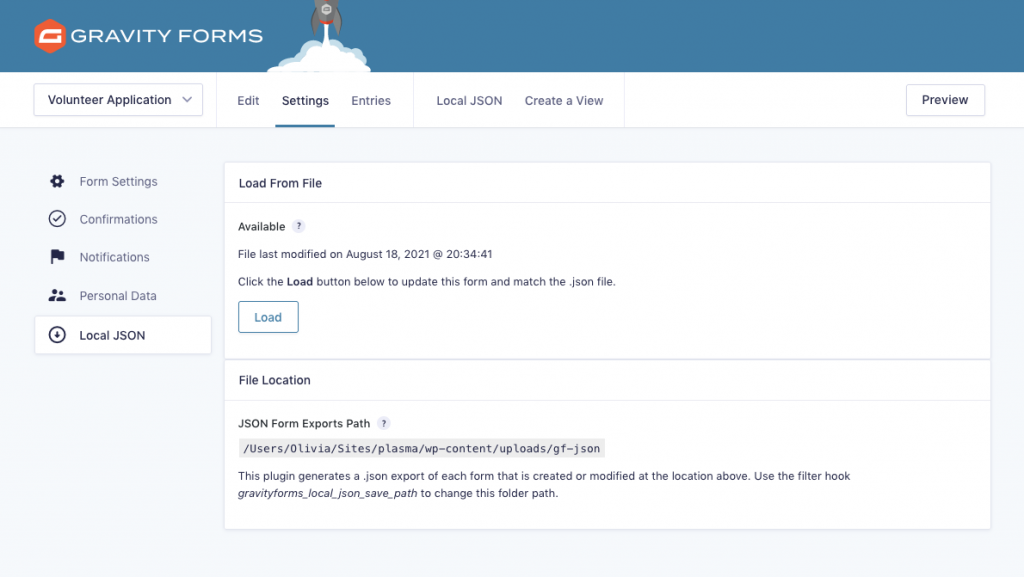 3. Adds field IDs to the left of labels when viewing or editing an entry in the dashboard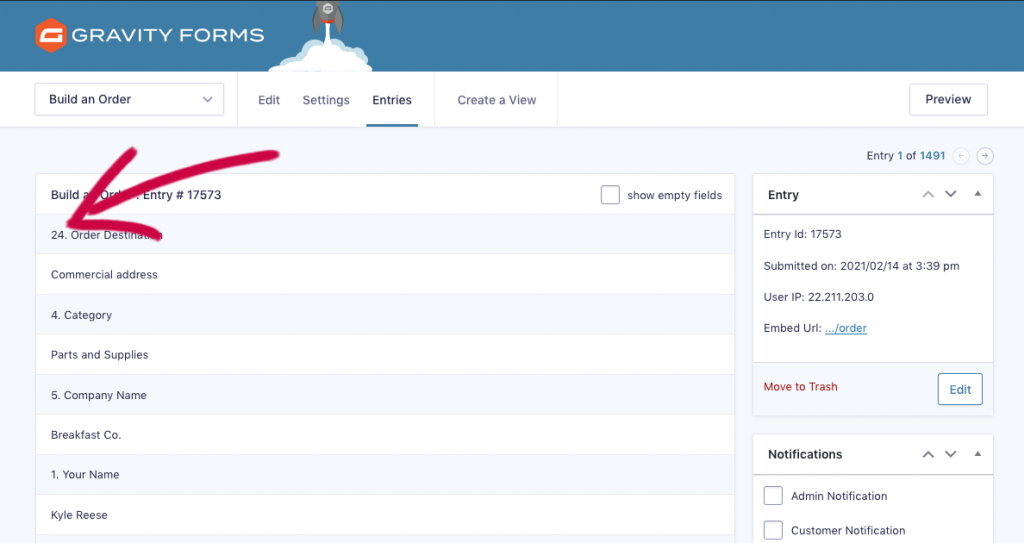 4. Adds a Resend Feeds button near the Resend Notifications button when viewing an entry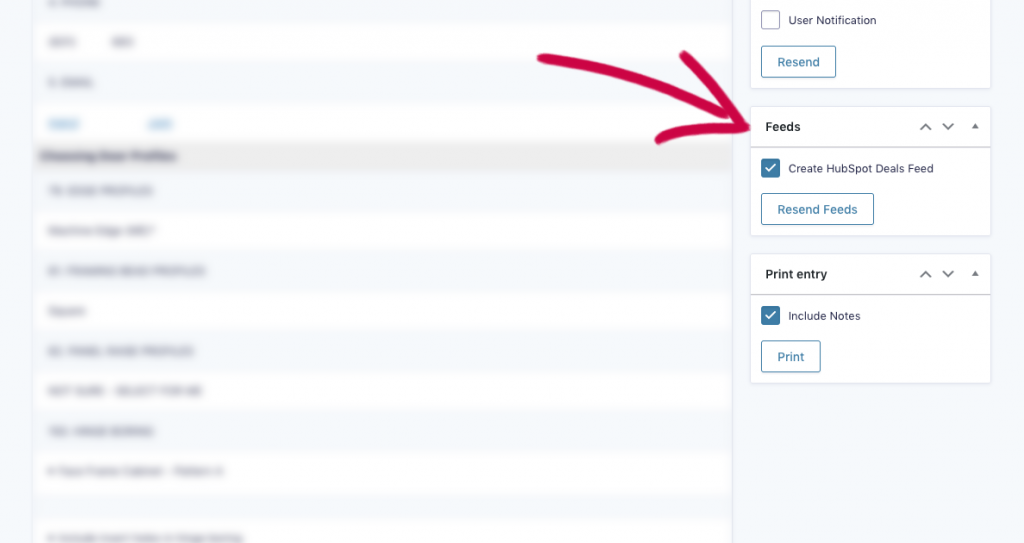 5. Reveals long form names that Gravity Forms 2.5 cuts off in the form switcher dropdown
6. Adds a tab Replace Forms to the Import/Export page that updates existing forms instead of creating duplicates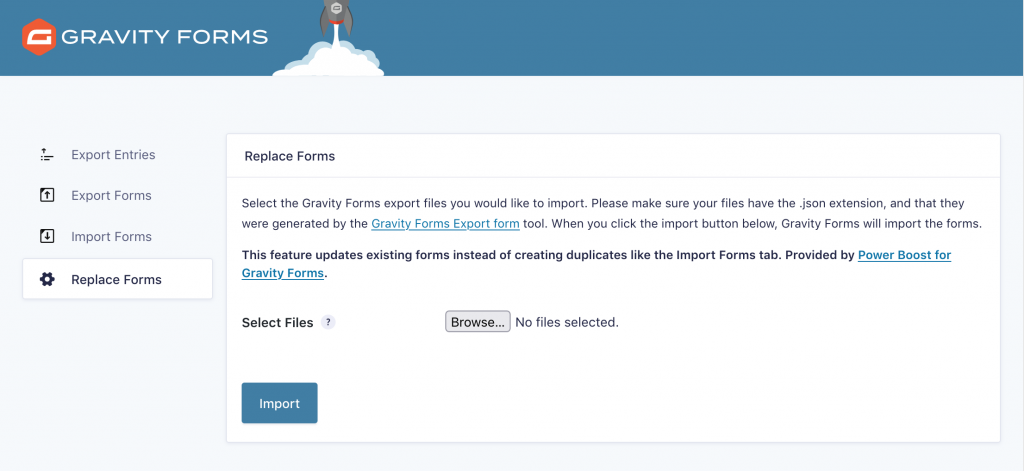 Download the Plugin
Consume the Code
This plugin is maintained on Github at https://github.com/csalzano/power-boost-for-gravity-forms/